OAKLAND, Calif. — Young tabby cats have taken over at Cat Town. Multiple eyewitnesses report conditions have reached peak cuteness.
Nine tabbies, all members of the Forgotten Kitten Project, have been spotted in two groups at the Studios at Cat Town, chasing feather toys, bounding around on shelves, piling up in fur pyramids for naps, and otherwise displaying maximum adorableness.
So who are these attention-grabbing youngsters? In one room, Waikiki, Oahu, Kona, Lanai, and Hilo, have taken up residence. The gang is made up of two girls and three boys, around 5 months old. In another room, Kimchi, Soju, Bulgogi, Mandoo, two girls and two boys, are up to their own heart-stealing antics. They arrived at Cat Town at around 4 months old. While they spent their two weeks recovering from colds and a skin condition, all reports indicate their kitten energy levels are at 100 percent. Officials confirm all nine will soon be available for adoption.
See the full photo gallery of these nine tabbies below, and stay tuned for adoption availability announcements.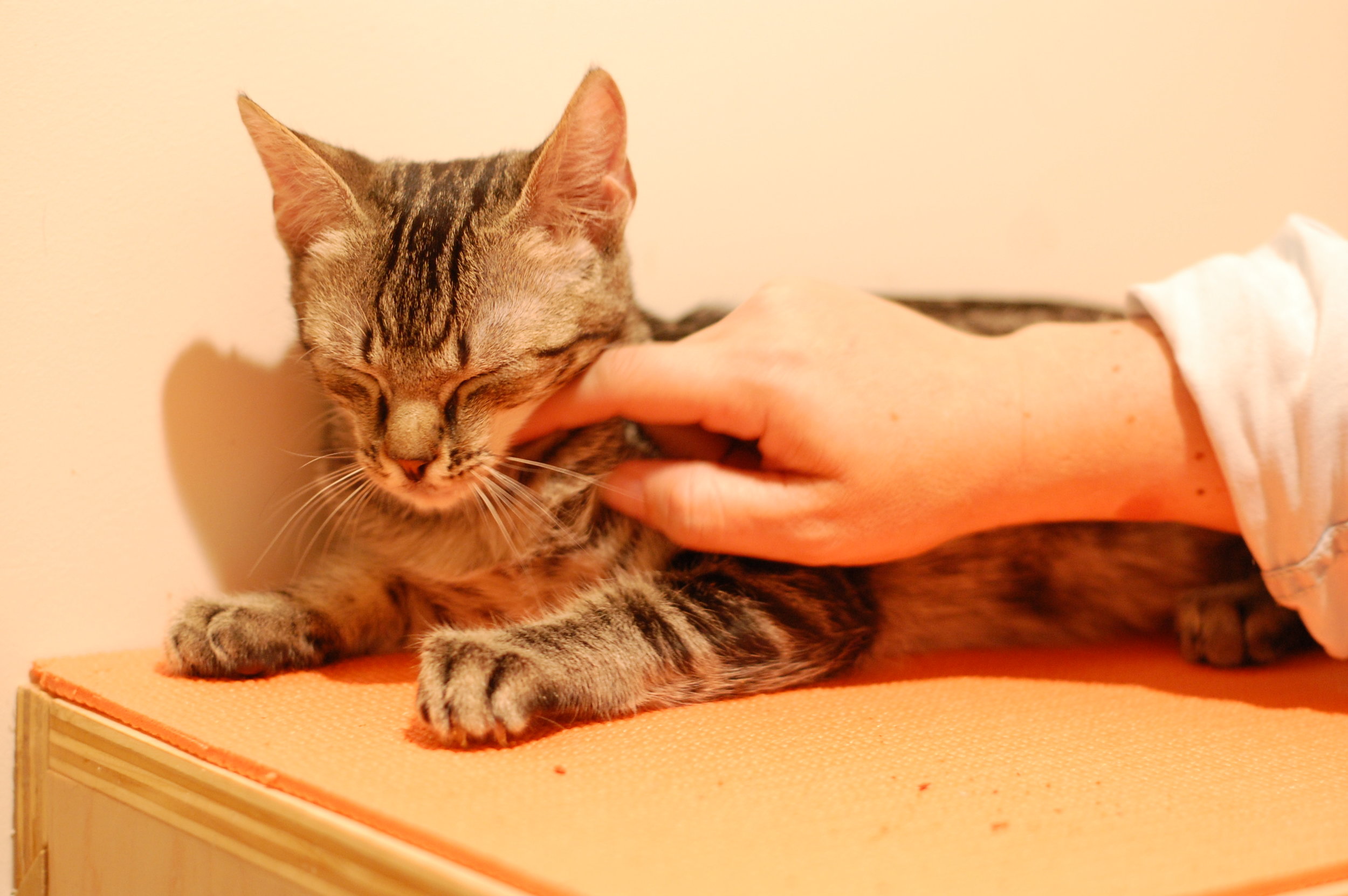 The Forgotten Kitten Project is an initiative to rescue shelter kittens that were not socialized during the crucial ages of development, around 2 to 12 weeks. At many shelters, these cats would be candidates for euthanasia because they would be considered "unadoptable." Cat Town rescues kittens like these, and specially trained volunteers, staff and foster parents work with them in a free-roaming environment to help them blossom and then find their new homes.
Cat Town is working to help other rescues across the country replicate our work with Forgotten Kittens thanks to a generous grant from Maddie's Fund. First visit to the Cat Town blog? Learn more about our Forgotten Kitten Project in our regular Kitten Wire dispatches.
Back to the Cat Town Blog.